After all this time, we might still not be pleased that America once declared its independence from the wonderful United Kingdom, however we seem to have come to terms with the fact that it has. And we celebrate this fact. Ok, no we don't, but at least in London there are enough ex-pats and tourists so that we throw caution to the wind and join in the celebrations!
So where can you go for a bit of star-spangled fun this July Fourth? Here are some tips on how to spend the weekend American style:
This Thursday and Friday, The Gun is putting on an American themed extravaganza on its terrace, with U.S. Beers, BBQ and Blues music on its terrace. Check the website for details for the different things on offer – with riverside entertainment like this and enough drinks, you just might think you are at the blue bayou!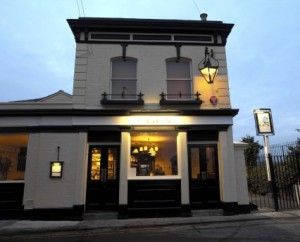 Photo from The Gun official website
A great venue on any day of the week (Camden or Shoreditch), for its live music, atmosphere and food, TBK is having a really American 'hot dog eating competition' as part of its July 4th activities. Starting at 7pm, they want to see who can eat the most 'dogs in 30 minutes. It's real man versus food stuff here, good job you can dance off the food coma later. Check the site for more details – good luck!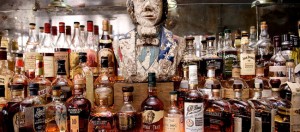 Photo from The Blues Kitchen official website
Possibly there will be no better spot in the City on Friday to celebrate in the worst way! If you have seen my previous post on Steam & Rye you will know that I think it's a hot spot for getting wasted! Expect no civilization and you will be in heaven… the venue will host a ticketed event on Friday for Independence Day with live music, barbecue, fairground freebies, cheerleaders (steady, boys!) and confetti cannons amongst all the other regular delights including the soul food, cocktails and mechanical rodeo bull! Better learn the words and actions to 'star spangled banner' now!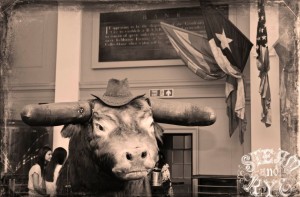 Photo from Steam & Rye official website
Well it's a day out in a park, hosted by the Democrats! Only Americans can buy a ticket, but they can bring along guests from anywhere… so grab a mate/ American passport holder and head to Marble arch to play some games, get your face painted, live music and more!
And if you just want some place to get some good ole American Cookin':
There are tons of American food places around London from proper restaurants to diners. The Big Easy or Red Dog Saloon both have some really yummy BBQ options. If you want some gourmet hot dogs with champers, Bubble Dogs creates a bit of fun.
For American style desserts, try Baskin Robbins' ice cream cake. To be honest, I have yet to try this in the UK, although one of my faves in the Sates… I am not sure if it will be quite as good since the flavours here are limited (no cream cheese frosting!) so do let me know if you try it!
Also there are great American style pies at the Hummingbird Bakery, fun whoopie pies at Kooky Bakes and delicious seasonal cupcakes at Lola's Kitchen!
Have a great one, y'all!