Saturday night, I was invited by Mrs Jonas to join her for a fabulous Burma Street Kitchen pop up in Hackney. I have eaten Burmese food only once, during our trip to Chiang Mai last year, and it was delicious. So I was keen to try it again when Mrs J told me she had won some tickets and  her last visit was so great!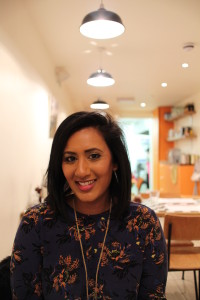 Arriving at Well Street Kitchen was quick and easy. I haven't spent much time in this area and well, it's very 'real' around here! The venue itself was really cute and apparently does a good brunch, so maybe check it out if in the area. As I arrived a little before Mrs J, I went on in and introduced myself to the chef of the day Thuzar Kyi.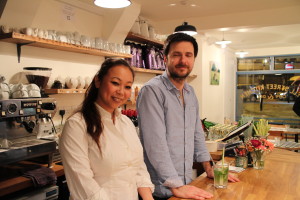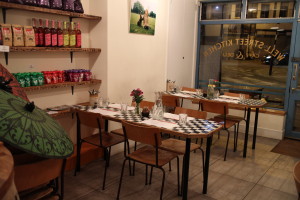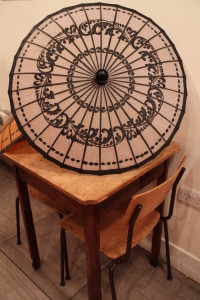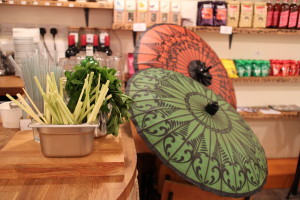 Thuzar was delightful to meet, from the first moment I could see she was really passionate about what she was doing. And I loved her story of how she came to be hosting these pop-ups: when the British Born Burmese girl moved to London for university, she realised that there weren't many Burmese restaurants around, and she missed her mum's home cooking. When sadly her mother passed away, Thuzar went travelling and came back to find that her real passion was to reproduce her mum's wonderful recipes in the best possible way (and probably to educate us on what Burmese food should taste like!). It is a sad and beautiful story – and I for one am very glad that she gave up her city career to be a chef. Although you can still find her project managing for a firm most days, she still hosts these events every now and then for clamouring fans – so look out for the next opportunity to take a bite of something delicious!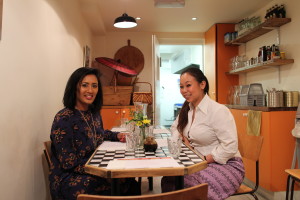 So what is Burmese food exactly? It is a flavour combination somewhere between Thai and Indian. Which makes sense since Burma (also known as Myanmar) is bordered by India, Bangladesh, China, Laos and Thailand! Settled in with the hostess and Mrs J arrived, we had a sneak peek around the kitchen, which was looking and smelling great.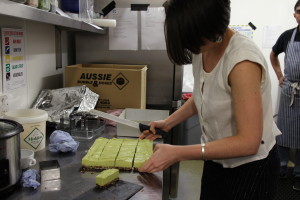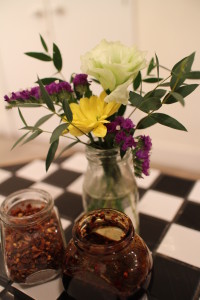 As the other pop-up guests began to arrive, all as excited as each other, service began:
We started with a lemon grass gin and tonic for the eastern influence, followed by a bottle of red.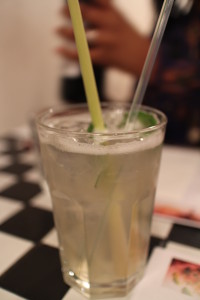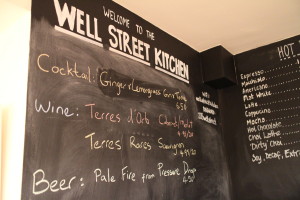 Our first course was perhaps surprisingly my absolutely favourite: Lentil Soup with Quail Egg. It came in a shot glass and was a perfect lentil soup, equally spicy and sweet, with a great texture. The egg was a nice touch and the onions were pretty good too. All in all totally more-ish! (Afterwards Thuzar said that she felt lentils can be great and average, so where a bowl-ful is too much, a shot leaves you wanting… and well yes I couldn't agree more, I felt like Edmund with the Turkish Delight in Narnia!)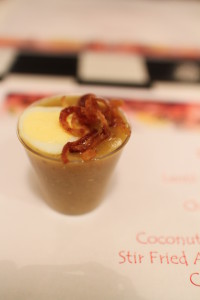 The Chicken Noodle Salad was cold – which for some reason I didn't expect, but makes complete sense! It was so good, I just wish someone could make that for my lunch sometimes (new business idea: lunchtime food truck in the city?!)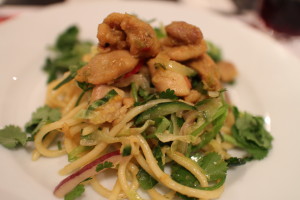 The Coconut Fish Curry and Rice was sooo good. We had to ask if there was sugar added as we just couldn't figure out how the flavour was achieved – and we nailed it, apparently Burmese food has a good dose of brown sugar to combat the spices – not ideal for calorie counting but creates a fantastically well-rounded dish!).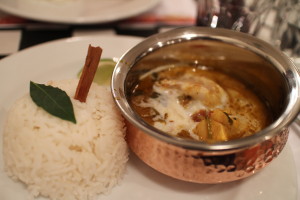 Side dish of Stir Fried Aubergines with Chilli and Garlic was perfect! I am not a massive fan of aubergines but seriously, they were so perfectly cooked (no sliminess in sight), they even gave me a slight nod to the yummy taste of okra a little. I was delighted and surprised. (I also tried to eat a chilli which some think are not too hot – don't try it unless you really like some fire! It was good but maybe I was paying for it the next day! LOL).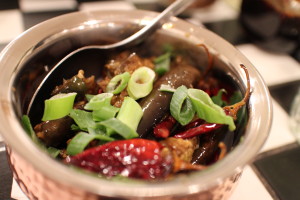 Chickpea & Tomato Salad – a dream of health! Now this would be so awesome for another lunchtime staple – I just was now starting to run out of space to put this all in!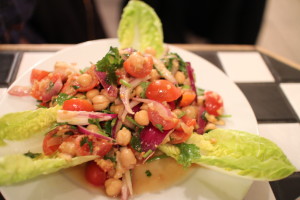 Lime, Avocado and Coconut Surprise – the very 'in' dessert. I recently visited a friend who tried to make an avocado chocolate mousse as a healthy brunch dessert (when we are drinking from midday who cares about calories!) and this didn't quite work out for him (love you Spy!) But it was a very different dessert at the pop up. The avocado was combined with lime, and the base was made with nuts to create a gluten-free, vegan dessert! The flavours were interesting, but I have to say, I am not sure it was for me. The lime was a little overpowering and I wasnt a fan of the nuts too much. Or it could just be that I had eaten way too much by now and was looking for excuses not to polish it all off, as Mrs J loved hers!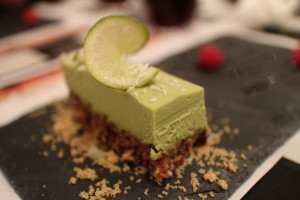 It also came with the most delicious Burmese tea – a little like Thai tea with the condensed milk sweetness, it was soooo good!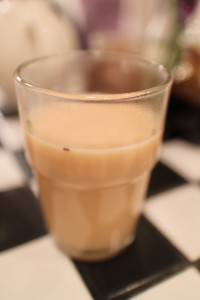 Overall a really fun evening, it was great to meet the chef and actually get to understand some of the thinking and feeling about what goes on behind the scenes when you go out to eat. I felt very privileged to be in this lovely intimate environment with a great lady chef! The other guests were having a great time too; whilst Mrs J and I had a romantic table for two to have a good catch up, other couples sat on shared tables and seemed like they were making some great new friends! I don't think this will be the last time that I try Burmese food or a pop-up! Get yourself over to the next one sharpish!