Friday night, heading to the spot to be in terms of west end clubbing today… this is not the norm for me any longer! Getting in to my 30's, I find that often convenience takes place of high heels and short skirts, so these nights are few and far between. Long gone are the days when we had to shop for new outfits to check out a new club every weekend!
However, having met some fun representatives of the fabulous DSTRKT team at Taste London, we decided to head to Yaneff at DSTRKT for dinner armed with our incentive vouchers and amazing opentable deal (£40 for 12 course tasting menu and a glass of bubbly).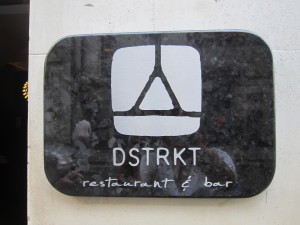 Mrs Jonas, 816, Holly Golightly and I did pop into the Blue Posts across the road before coming to dinner, to escape the rain and regroup – a quick prosecco was all we needed (although that is a venue for quite a different night – suffice to say my gold sandals seemed out of place beside the tattooed multi-pierced barman!)
The ambience of the restaurant is chic. It may be inside a club venue in Piccadilly, but you wont remember that once you are inside. Beautiful lighting (like elegant jellyfish), an open kitchen with a clear view of the chefs working their magic and good music makes it feel trendy without being pretentious. The clientèle here were probably a tad older than the club patrons, but this was possibly a good thing. Holly Golightly quite rightly pointed out that the sunken layout is reminiscent of Quaglino's.
There are definitely a number of event space possibilities here. From a full hire for 500 to host a wow-factor launch party, to a private dinner for 120 in the restaurant alone, there are many choices to make this the right venue for a perfect event. Or just come for dinner with friends to enjoy the vibe. The bar/ lounge area in front of the restaurant is lovely for a relaxed drink beforehand.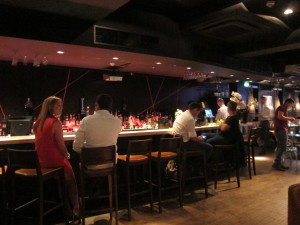 Once seated at your table, you will enjoy enthusiastic service from fun young but very capable hostesses. A handy hint – don't touch the delicious bread board or you will struggle to do this great menu justice!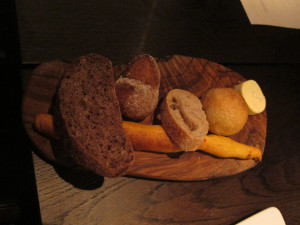 And so with our bubbly, the feasting begins!
The watermelon and tomato salad was lovely, even though normally I hate fennel, this worked really well.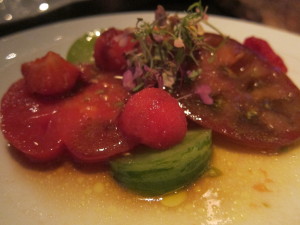 Deliciously more-ish white wine: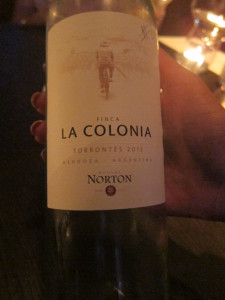 The crab cakes were just divine!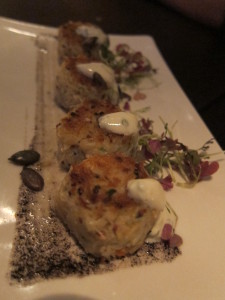 Tuna with soy 'air' – light and reefreshing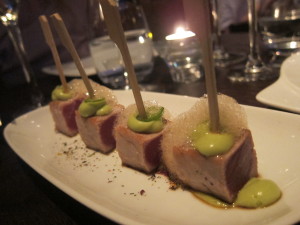 Prawns with scallion oil… yum they were big and tasty!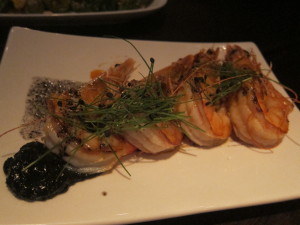 Padron peppers – a slightly odd one in the mix but a good old favourite none the less!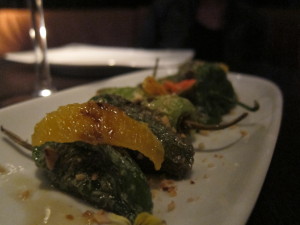 Sea bass – delicious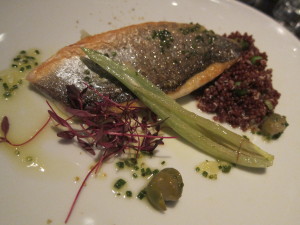 Asparagus salad with yoghurt emulsion – so much better than it sounds and possibly one of my favourite things!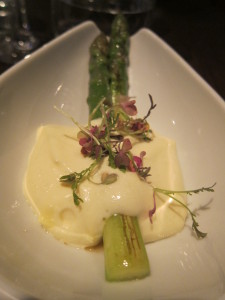 Lamb Pancetta – not what you expect and oh so good!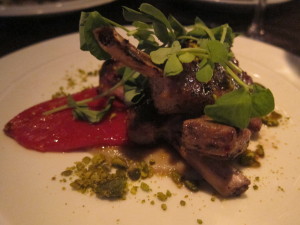 Rabbit croquettes – Holly had to skip this one due to where the meat came from but for me these were really a highlight!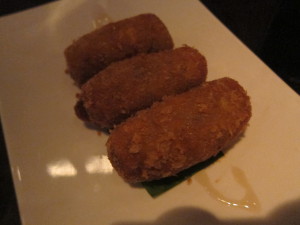 She did however, get a replacement of beef cheek slider, which was amazing! Really tender meat, I felt like I was back in Miami!

Broccolini – get your 5 a day in with style!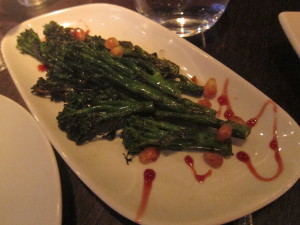 Apricot Panna Cotta – so full by now but still good! I normally am not a fan but it was good!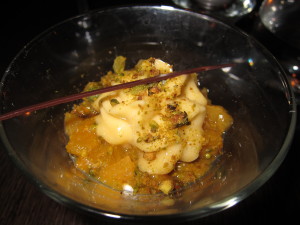 Ice creams – I tried them and they were delicious! And then I wanted to roll out of my seat!!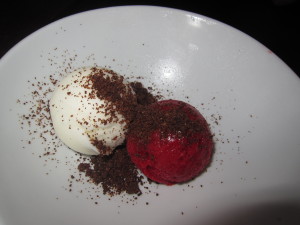 After this gorgeous, sexy, but rather filling dinner and a good catch up, we clearly didn't end up making it to the club afterwards – so maybe next time the shorter menu and then a bit of a dance to burn calories! Instead we headed to Aqua roof terrace to meet friends for a last drink before last trains (getting old!) Definitely going back!