Last summer the people behind Bone Daddies ramen shop in Soho opened up a new phenomenon; Flesh & Buns. I was super excited to hear about this, since there is nothing more satisfying than a really good steamed bun.
It took me a while, but at one point we found ourselves in Covent Garden and hungry… and I knew just where we had to try! Set down some steps, out of the way on Earlham Street (home to some other cool places like Belgo and the Clubhouse), it looks like fun as soon as you get there.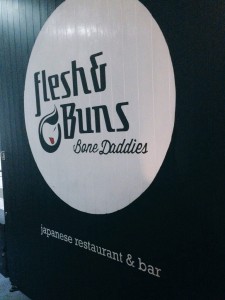 The concept is based around the idea of a Japanese drinking establishment. Similar to the Brits the Japanese love to have a drink and socialize after work – but for them eating is most certainly not cheating. Flesh & Buns is meant to bring us into some of the Japanese sub-cultures that exist and I think it does a decent job, from the decor to food, to manga painted bathroom walls (although they are seriously borderline porn – this image is the most PG I could find whilst giggling on the loo!).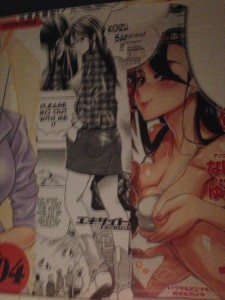 The rest of the interior is tamer, with long tables in the middle and booths on the sides.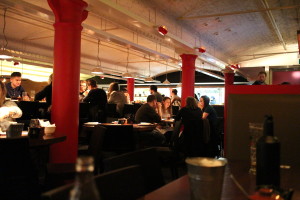 As opposed to being traditional Japanese, the menu is an eclectic mix of Asian delicacies. Since I love spicy, I was a massive fan of the Korean chicken wings (so more-ish!)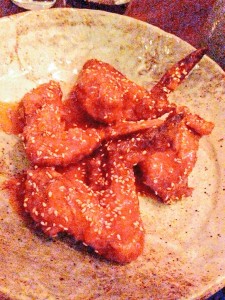 The ceviche was good but I always find myself wishing for a bit of ceviche/ chotto matte when it comes to these.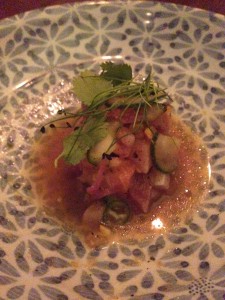 The salmon teriyaki was also good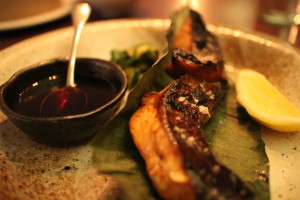 But the highlight was most definitely the duck. The texture was perfect and it was moist and flavourful.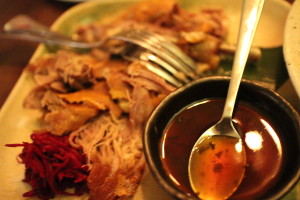 The buns to go with the duck flesh (you can choose from various fillings) looked beautiful.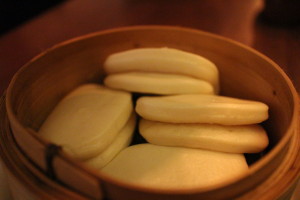 By the time we worked our way through all this, we didnt have any room left for dessert (which doesn't happen often!) But we had a look at the menu and I would have probably gone for the donuts with black custard or the sesame brulee. Instead, we got to watch a magnificent show of another couple across the way, who ordered the American campfire classic 'Smores – you got your own fire-pit delivered to your table to toast your marshmallows and make dessert. Impressive!
Overall, it was a decent pit stop when in the heart of the west end in London, especially for the price. However, as much as I liked the buns – and they should be the best since the place is named after them – I really would rather try and track down the Yum Bun truck and grab a Korean chicken bun (they make it on request), which really hits the fluffy white spot for me when I get the hankering. I suggest you pop in if you are in the area, and want to try something novel (it is a bit like a darker version of very preppy Ping Pong), but you may find it more style than substance so just manage your expectations. I am not giving up though, I plan to check out Bone Daddies' new pop up on Old Compton Street, Shakfuyu to see if I can love that more.