Lotus Floating Restaurant has been a staple in the heart of the Docklands since before I knew where the docklands were (pre 2005)! When Canary Wharf was nothing but a few office buildings and cafes, this has been the go-to Chinese of choice for locals to get authentic food.
If you can ever imagine that Canary Wharf was not the mini metropolis it was today, you can start to imagine how this place came to be. I can't tell you too much, as the restaurant has no website and it is hard to get info about it. However, here are some facts:
They are closed Mondays
All other days they are open from midday until about 10pm
Dim sum available daily from 12-4.30pm
The nearest station is South Quay on the DLR, otherwise a 5-10 minute walk from Canary Wharf on the Jubilee line
The service is super friendly but can feel rushed at times, so take your time eating for a slow experience
You can see the menu here on Zomato
So what is special about this place? It is unpretentious good food in a fun setting. Dont go expecting a yacht in Canary Wharf, this is a tired old boat that offers delicious food at a decent price. What makes it special is that the food is possibly the most authentic I have come across in London. Everything is delicious, and if you're feeling adventurous, the staff will chat to you and help you pick something from the proper Chinese menu; like chicken feet, jellyfish or sea slugs. Sounds gross I know but I once had jellyfish and it was pretty yummy!
I have also heard that the dim sum is good here but I havent gotten around to trying it yet. Although in month 7 of pregnancy, I am hankering for Chinese often these days so I am sure it will happen soon!
The set menus are good value. From memory I want to say about £22+ per person, depending which you choose. Recently we went and had a set menu for two: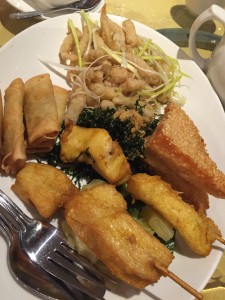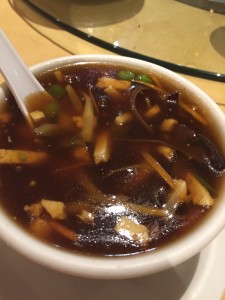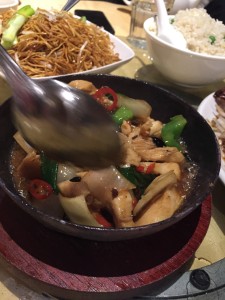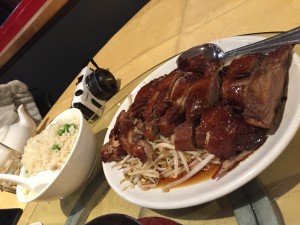 The best thing I have had here and LOVE is the traditional Peking duck. I never realised that similar to other imported foods like Vindaloo or Chow Mein, the crispy duck we know and love, didnt exist in China but is a British creation! The traditional version sees the whole duck being used in different ways for a delicious meal. You can pre-order this at Lotus at a cost of £60. Between 4 of us the last time we were there, this was enough, not too much and sooo delicious! The three courses consist of: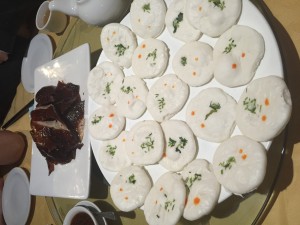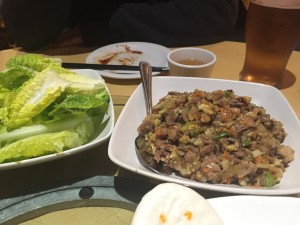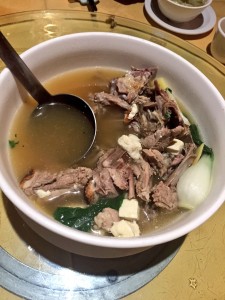 With all the choices of eateries in Canary Wharf, I hope you'll find the time to pop in here and see what the fuss is about!