When I heard last year that Patty & Bun was opening at Liverpool Street, I was super excited. The original in the west end had received much acclaim when it opened and I was keen to get my teeth into one of these bad boys!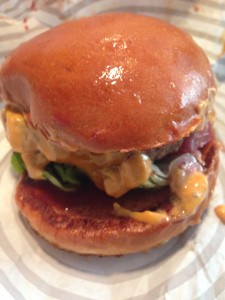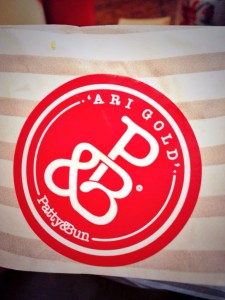 I have now been to this branch a number of times and it is yet to disappoint. The branch opposite Liverpool Street station is small and if you go at peak time there can be a long queue but the staff are pretty quick to make sure you get fed. What I love, is that the place shows its personality before you even get in there, as it is directly facing off with opposition across the road – McDonald's. Ari Gold has balls.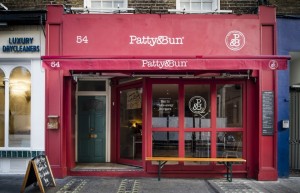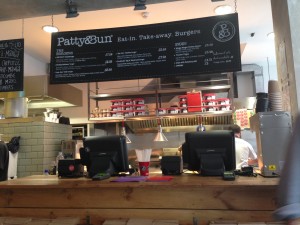 The menu is short. You can choose from a number of well thought out burgers, from the classic 'Ari Gold' (homage to Entourage) cheeseburger to more adventurous combinations with caramelised onions, chilli chorizo or spicy coleslaw. You have 3 meat burgers, 1 chicken, and 1 veggie one to choose from. Set in a perfectly toasted, soft, brioche bun, this pop-up to restaurant chain has got it right. The sides are equally delicious – spicy, tender chicken wings/ thighs and salted, skin-on rosemary chips. I am actually starting to drool a bit now.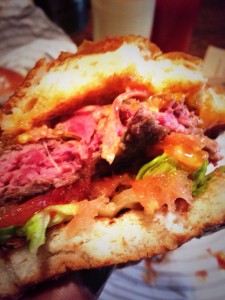 Last month the restaurant announced it now serves breakfast too, I am yet to sample this but I am sure if any of the original menu is anything to go by, the  breakfast buns and inspiring 'cheesy hash browns' will be excellent. You can eat in, take out, or you can even hire the P&B food truck for events – whats not to love about that!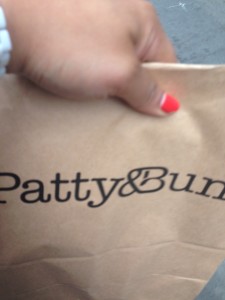 I suggest the next opportunity you have, when you have a hankering for some real comfort food, you get yourself down to one of the two locations and feast!