A perfect spot between Great Portland Street and Moorgate for Holly Golightly and I to have a BFF 'ladies that lunch' moment during a working week. We walked around the area to see what we fancied and settled with Polpo – we were not disappointed!
Polpo in Smithfield is a little hidden gem. Located on Cowcross street, the exterior is unassuming. The window drapes hide away the delights inside. Go in good weather and you can sit at the cute bistro tables outside – but be warned, there are not many!
As you enter, it is dimly lit and there is exposed brickwork that makes you feel like you are in a really cosy warehouse conversion. It is a perfect spot for an intimate catch up or meeting, or even a romantic tryst. The menus set the tone with their vintage coloured leaves on an old clipboard – the personality of this place is understatedly funky and timeless all at once.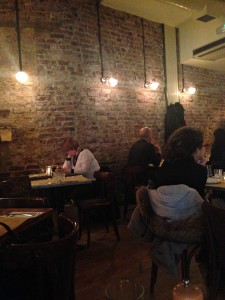 The menu is basically Italian tapas. As the restaurant describes itself: Polpo is a bàcaro.  This is a Venetian word to describe a humble restaurant serving simple food and good, young local wines. Humble it may be, but very more-ish!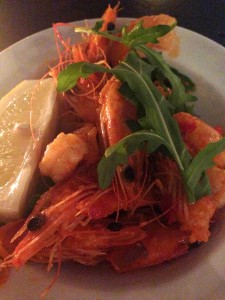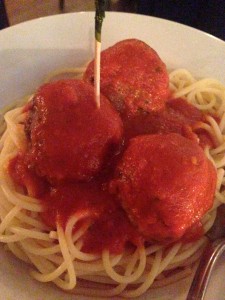 Unfortunately we only had time for a fast lunch so we shared a few small plates, but it most certainly was so good that it had me thinking about when I can next get back! It seems a travesty that we didn't try the braised octopus when we were in 'polpo' but unfortunately this isn't to Holly's taste – I am going to have to go with an empty stomach next time to order one to myself!
Polpo is a winner. Great food, in a lovely relaxing environment with friendly service. If you are in Soho, Covent Garden or Notting Hill, pop into the local branches there. If you are planning an event, you can even hire out the basement bars in most locations, which is perfect for guests who enjoy good food and wine. And if you are a budding "capo" then grab the Polpo cookbook and try some inspiring dishes at home!