816 and I headed to check out Taste of Winter at Tobacco Dock on its opening day this week. Having spent a magical evening at Taste of London earlier this year in Regent's Park, we were very excited to see what this seasonal event would bring!
Arriving at Tobacco Dock is perhaps not the easiest, but worth it as Wapping is a lovely, but often overlooked area, just next to the city and the lovely St Katherine's Docks. The building is huge and a perfect spot for anything from a conference to a party.
As we walked in it was a little confusing where to go as there were areas setup within areas… and not really a good map/ flow to follow. There was a lot to take in, from artisan cheeses (by the likes of Alex James of former Blur fame – who we saw playing DJ for a bit!) to christmas hamper goodies like chutneys and wines.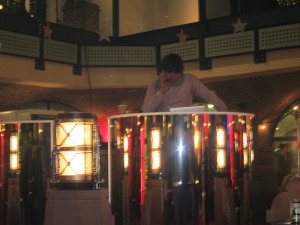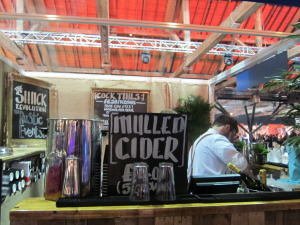 I think our expectations from the summer event had set the bar very high and this was a very different event to what we expected. For example, I had expected that the fire pits would be open BBQ areas where you could grab a bite, but instead it was more of a show you sat and watched. I think if you are very into learning about cooking and food and ingredients, there is a lot to keep you occupied here. Or if you want to have a few drinks, snacks and do some christmas shopping… head on over!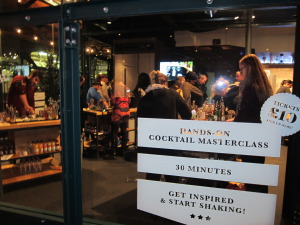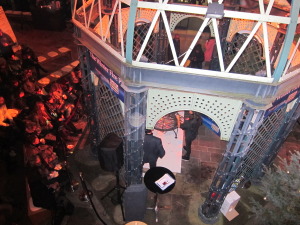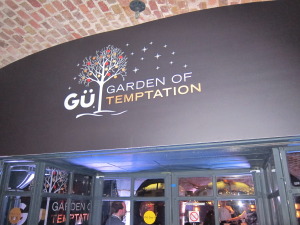 So after a walk around (in the cold) and sampling some good food from some familiar faces, and listening to some fun music acts, here are some of our best bits from the menu!
1. Andina – the sea bass ceviche was so good (and we were so hungry!) that we wolfed it down before we had remembered to take a photo! But this was one of the best dishes of the evening for us, with the fiery taste and delicious crunchy corn.
2. Hixter – having been a few weeks ago to the Liverpool St restaurant, I was loving the yorkshire with whipped chicken livers… and we got the steak slipper with crispy onions for good measure!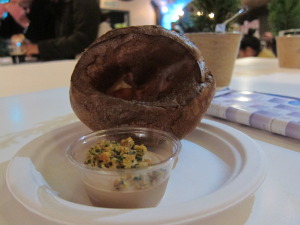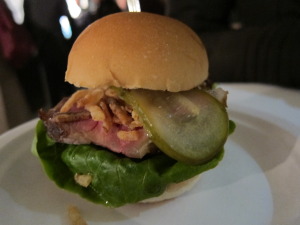 3. Shake Shack – I may have dismissed the meat burger in the Great British Burger Wars challenge, but guess what? The veggie 'Shroom Burger is DELICIOUS. Vegetarians everywhere, take note! In addition, we TrEated ourselves to a taste of Christmas with the spiced pumpkin Frozen Custard with crumble… nom!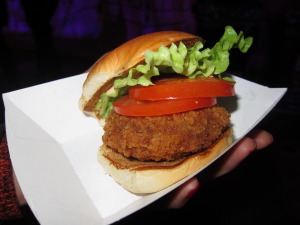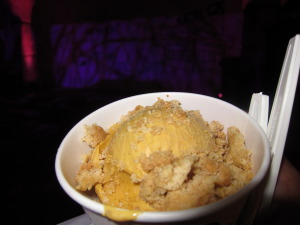 4. Benares – a favourite of mine and one that 816 was taking clients to the next day for a seat at the chef's table… it would be rude if we didn't pop by to try something! We went for the Meen Moilee fish curry.
5. Roti Chai – 816 sampled their Pulled Pork Parata and put her seal of approval on it!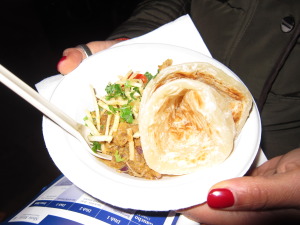 So all in all, a successful trip with some good dishes and interesting sights. We even saw everyone's favourite chef Michel Roux Jr signing copies of his book! If this looks like your kind of thing, you still have 2 days to go and explore. For me personally, I might give it a miss next year, but I am already looking forward to Taste of London 2015 which opens on my birthday!